If your keyboard doesn't have Cyrillic letters on it, you can use the virtual keyboard instead. For that, go to "Start" → "All Programs" → "Accessories" → "Ease of Access" → "On-Screen Keyboard".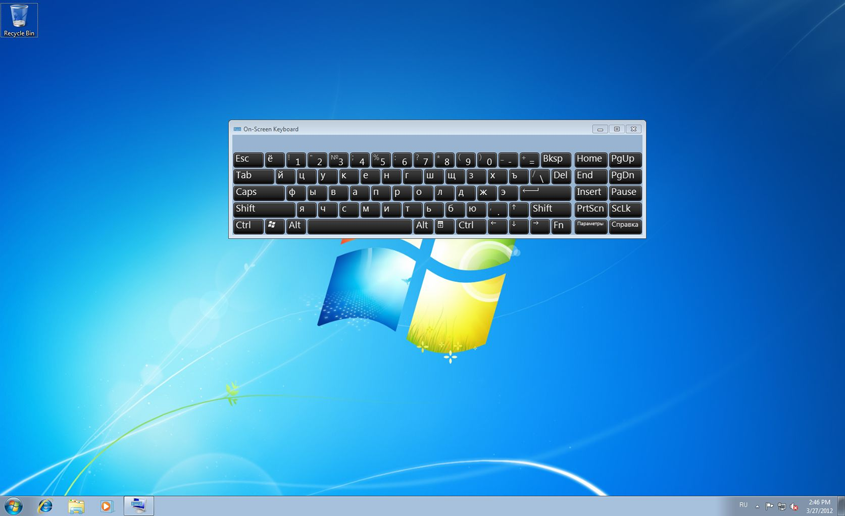 You can switch between the languages just like you would do on a fixed keyboard.
The installation of the Cyrillic keyboard for Windows 7 is now completed! You are now ready to use the Cyrillic keyboard for Windows 7 on your computer.
P.S. If you can't install the Russian Language Pack with the help of "Windows Updater", try to install it manually - see how to do it HERE!