Museum of Russian art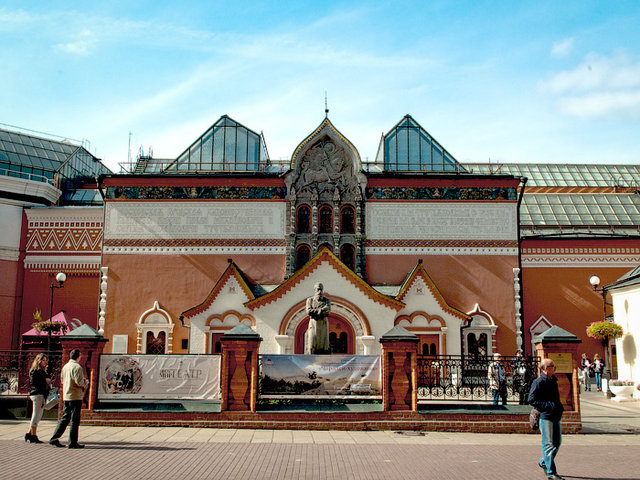 If you are a devoted museum goer, Russia is the place for you to visit. With plenty of museums scattered around the country, it has much to offer to art lovers and connoisseurs from all over the world. What is a museum of Russian art?
The term is extremely general, of course, showcasing various facets of Russian art, be it the country's rich classical art heritage, the vibrant contemporary art scene or the lively folk art. The famous State Hermitage Museum in St. Petersburg or the State Tretyakov Gallery in Moscow boast of rich collections of works by the acclaimed Russian artists, such as Ivan Aivazovsky, Mikhail Vrubel or Isaak Levitan. Moscow Museum of Modern Art is a broad collection of works by predominantly Russian artists of 20—21 centuries. The small and cozy museums devoted to Russian folk art, for instance, the Museum of iron or the Museum of kettle in a picture-like Russian town of Pereslavl-Zalessky show the national coloring and reveal art of Russian crafters.
Russians themselves seem to appreciate the fact that they have so many museums of Russian art in the country. The cues to the many exhibitions on display may last for 4 hours, but this does not scare off those willing to enter. The recent incentive of the Russian government - the launch of special days when visitors have free access to museums of Russian art—triggers the interest yet more.