Russian Art Galleries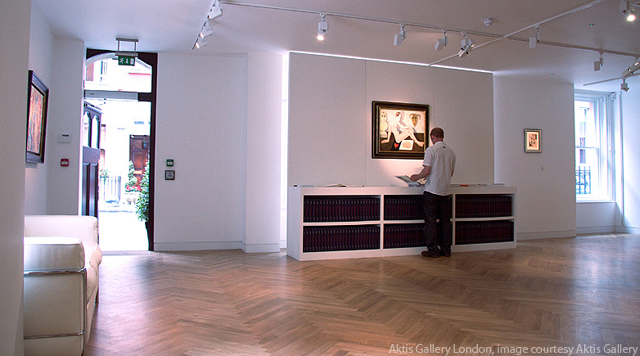 Russian art is booming. With more artists and, as a result, artworks, emerging on the Russian art scene every day, the need of space for showcasing them is increasing. The question is where to present them: at home or abroad? Russian art galleries are thriving on both the domestic and international art scenes.
Recently Russia has become a hub for private galleries showcasing contemporary Russian art. The epicenters of Russian art life today are old warehouses and former factories. Vinzavod (winery), Garage (garage), Red October (the former chocolate factory in the centre of Moscow)—the names speak for themselves. And these places have the biggest number of Russian art galleries per one square in Moscow. Those specializing on photography, modern art, various media can be found here.
If you find yourself in one of the international art capitals, you are most likely to have a chance to pop into a Russian art gallery there as well. Aktis Gallery (on the photo above) and Regina Gallery in London, ABA gallery in New York, Orel Art in Paris. These galleries, specializing in Russian art of various periods and styles, present both the established artists and the emerging talents from Russia to the international public.