Dobraye ootra - доброе утро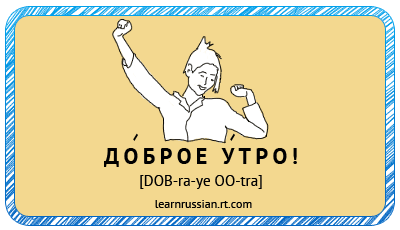 Dobraye ootra is the Russian equivalent for good morning. Since it is very human to dislike early mornings, Russians often ironically reply to dobraye ootra with "ootra dobrym nye byvaeet" which translates as "a morning cannot be good".
Interestingly, while in English good morning often loses "good" to become just "morning", the Russian dobraye ootra is often contracted to dobraye which is "good".